Short Courses
OVERVIEW
The Short Courses are technical skills training seminars/workshops with duration ranging from 3 to 5 days in industrial automation, electrical, electronics, and mechanical trades.
OBJECTIVES
The key objective of these courses is to upgrade and refresh the technical knowledge and skills of currently employed industrial and maintenance workers by providing them with comprehensive theoretical instructions and intensive hands-on exercises.
These courses are designed to aid practicing technicians improve capability in desired areas of interest and enhance functional productivity within operational sphere.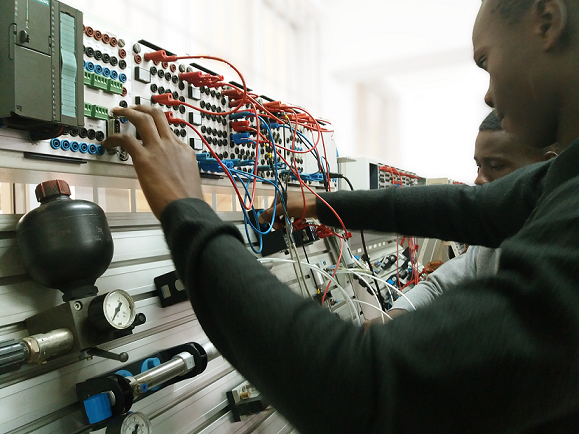 APPLY
To apply for a short course,
Download the short course calendar and select course.
Click the apply botton and fill the form or send an email to the Industrial Office stating the course, course date, your phone number, and the Name(s) or number of the participants.
Contact the industrial Services Office through
Transforming Lives...
IIT_Lagos